Springtime Blues
June 19, 2017 / byAnh / Categories : Feeds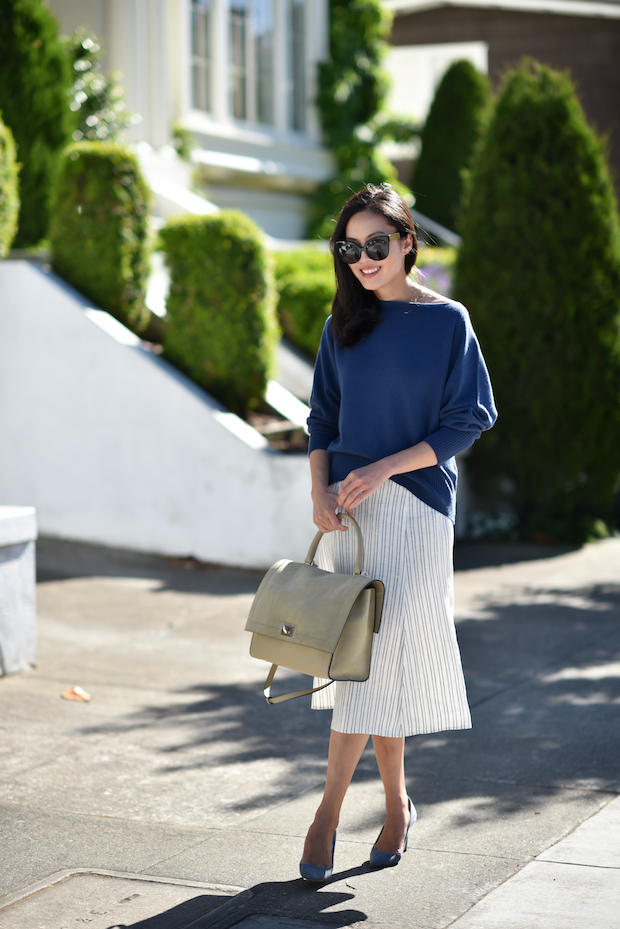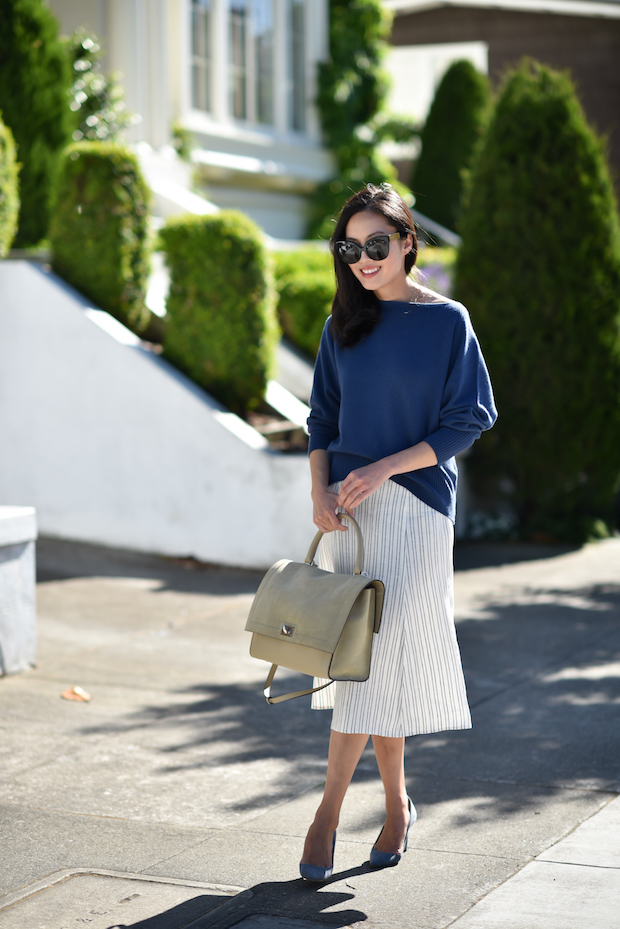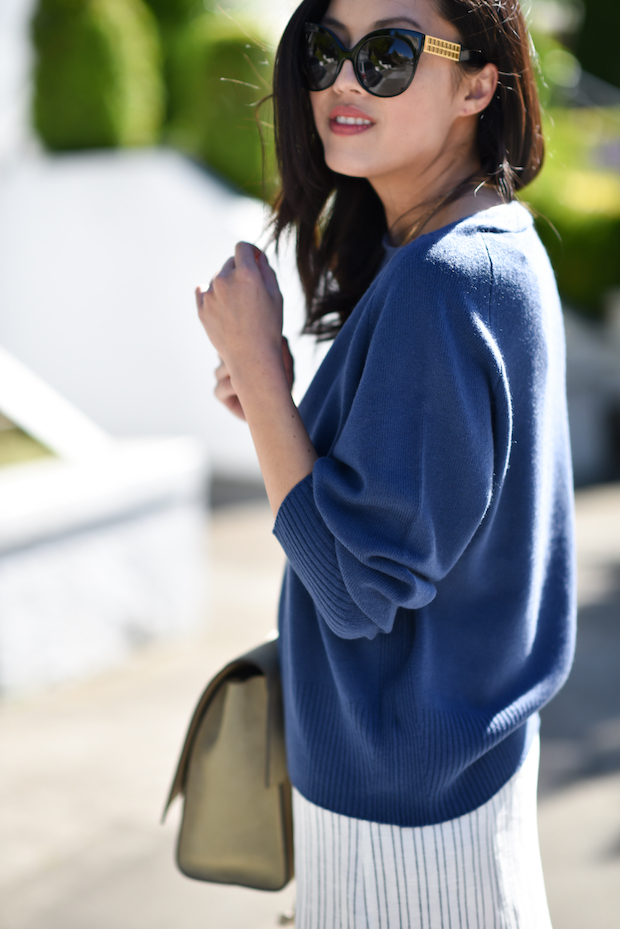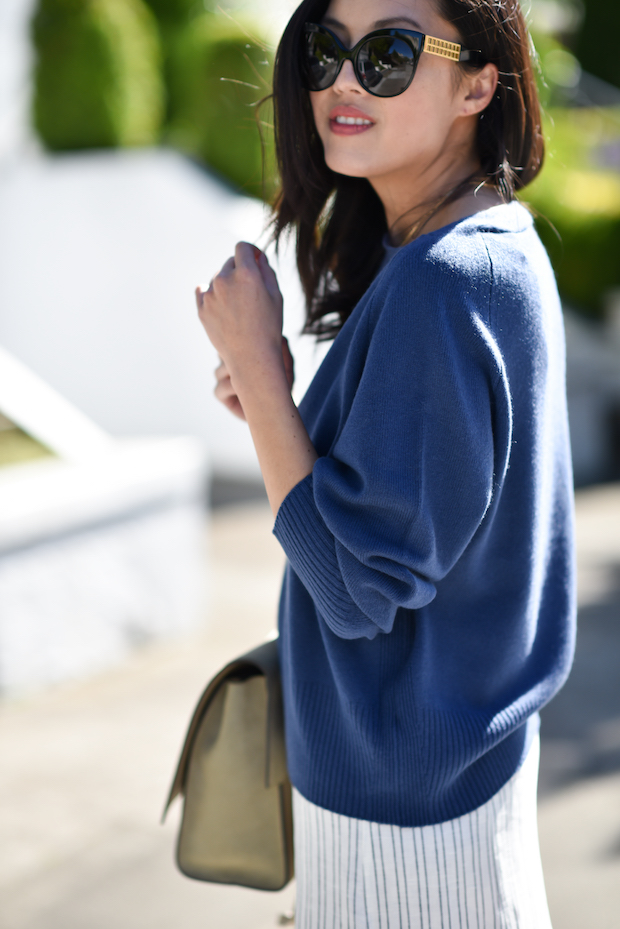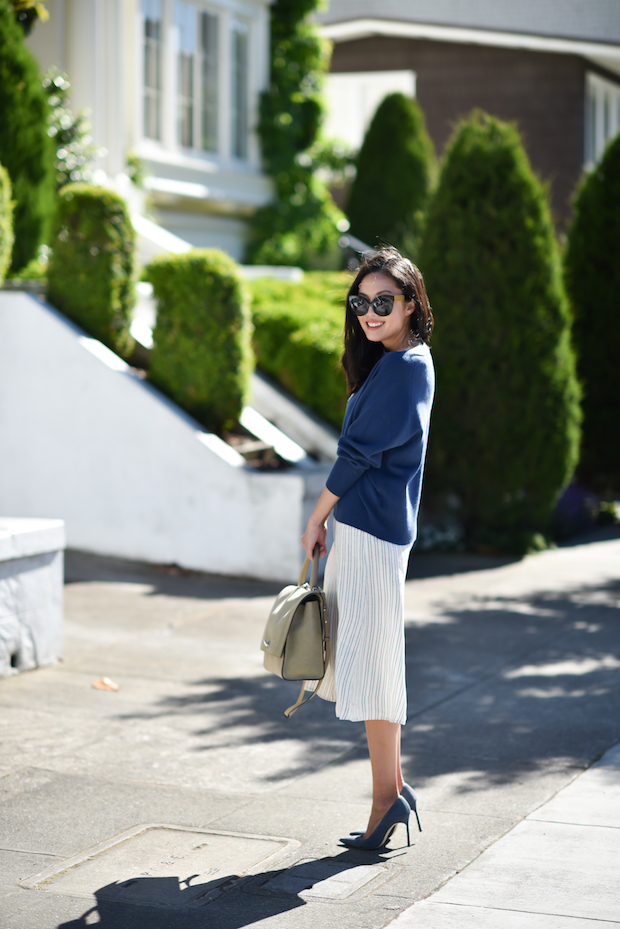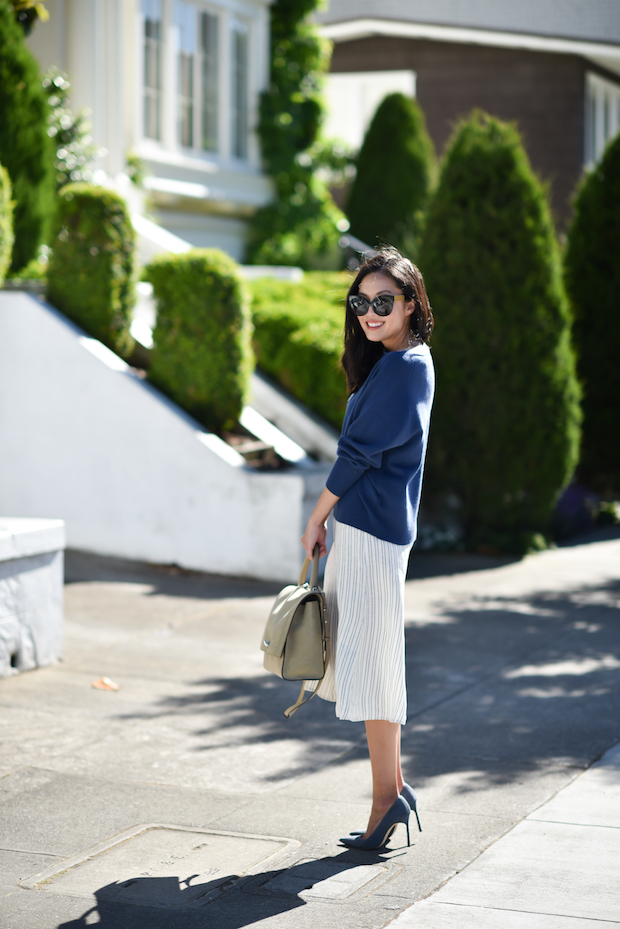 Blue cashmere and blue stripes – a combo I'll be re-wearing in no time. How was your weekend? Ours was a great one… finally our weekends are becoming ours again. No more renovation, no more moving, phew! We met up with friends at the  Tiburon Classic Car Show, had a Father's Day sushi dinner (Daigo is our latest go-to!) and managed to catch up on some sleep. Back at it this Monday morning though – hope you have a great start to your week and thanks for stopping by!
***
Sweater – Vince (here and here)
Skirt – Theory (here and here)
Heels – Manolo Blahnik (similar here with a lower heel on sale, or similar under $90 on sale here and here)
Purse – Givenchy
Sunglasses – Linda Farrow thanks to Avenue32 (still available here)
Lips – Chanel "Rose Violine" (here)
All things home on my mind recently…

The post Springtime Blues appeared first on 9to5Chic.
This is a syndicated post. Please visit the original author at 9to5Chic
You may like