Blazer
July 10, 2017 / byAnh / Categories : Feeds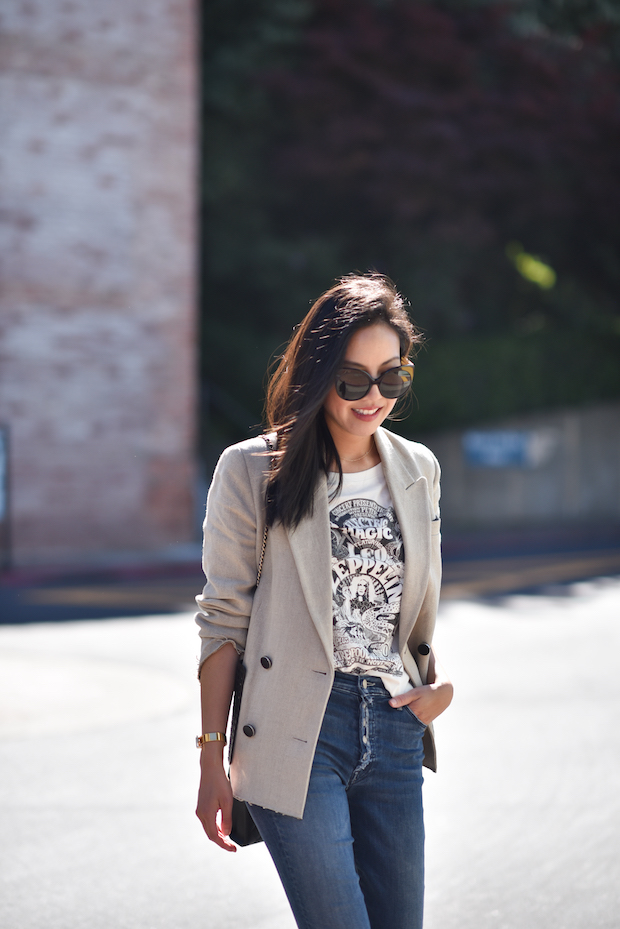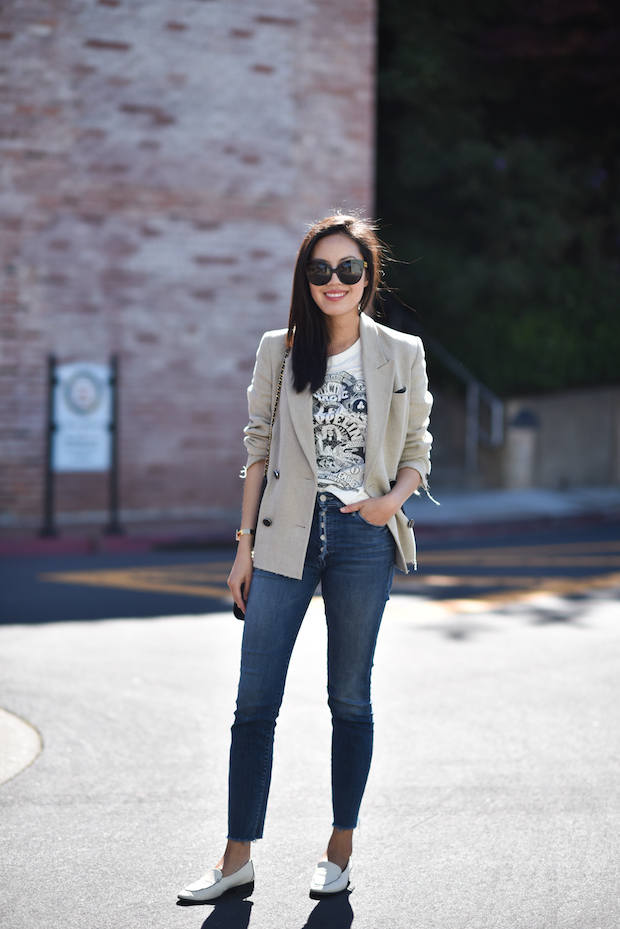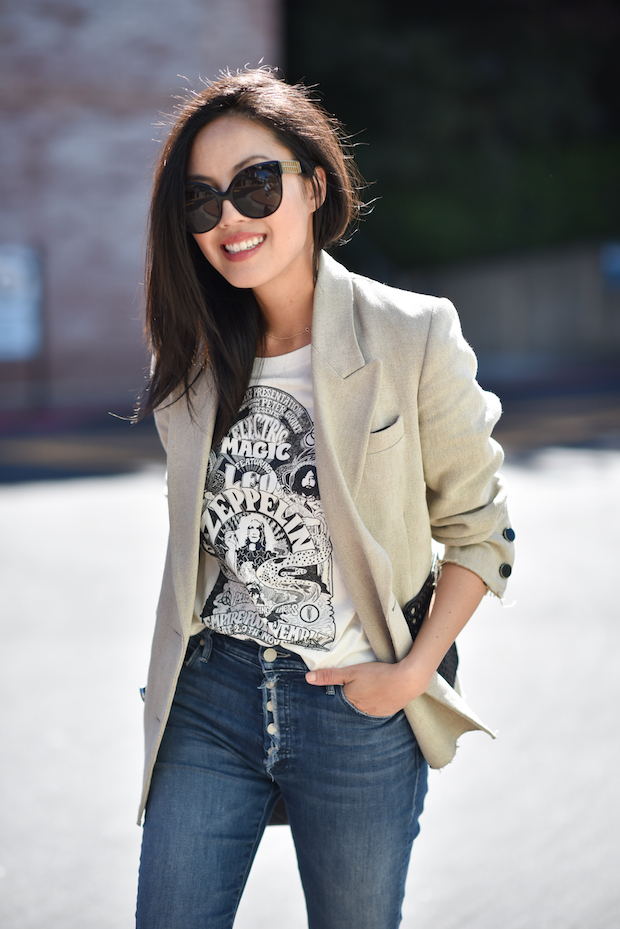 Wearing this blazer non-stop – and I find myself looking for similar styles: a little boxy but slim in the arms, hip-length, and bonus points if it has unique detailing (like the leather pockets on the one I'm wearing!). A few I've bookmarked:
Under $100: In blush here for $75, in a neutral soft boucle here for $75, with the sweetest ruffle detail here for $99
Hope you had a wonderful weekend and happy Monday!
***
Tee – H&M ($17 find! here)
Blazer – Edun (still available here, also on consignment here)
Jeans – Mother Denim (similar here)
Sunglasses – Linda Farrow thanks to Avenue32 (still available here)
Necklace – Ariel Gordon (here)
Bracelet – Celine
Loafers – The Row (still available here for 30% off | also found the camel raffia version for $318 here and the suede version for $318 here)
Purse – Chanel
Lips – Chanel "Rose Violine" (here)

The post Blazer appeared first on 9to5Chic.
This is a syndicated post. Please visit the original author at 9to5Chic
You may like