Pinstripe
July 5, 2017 / byAnh / Categories : Feeds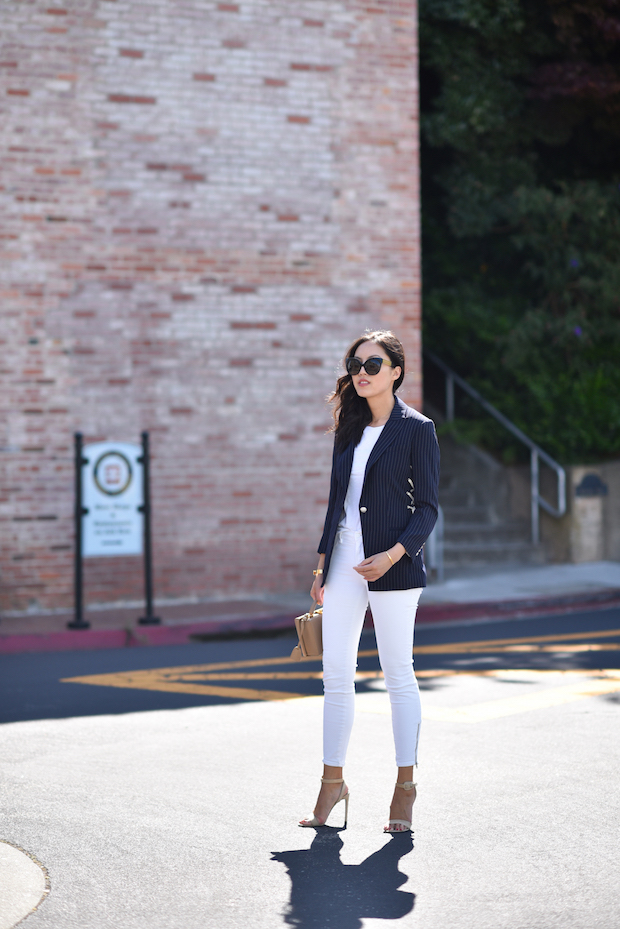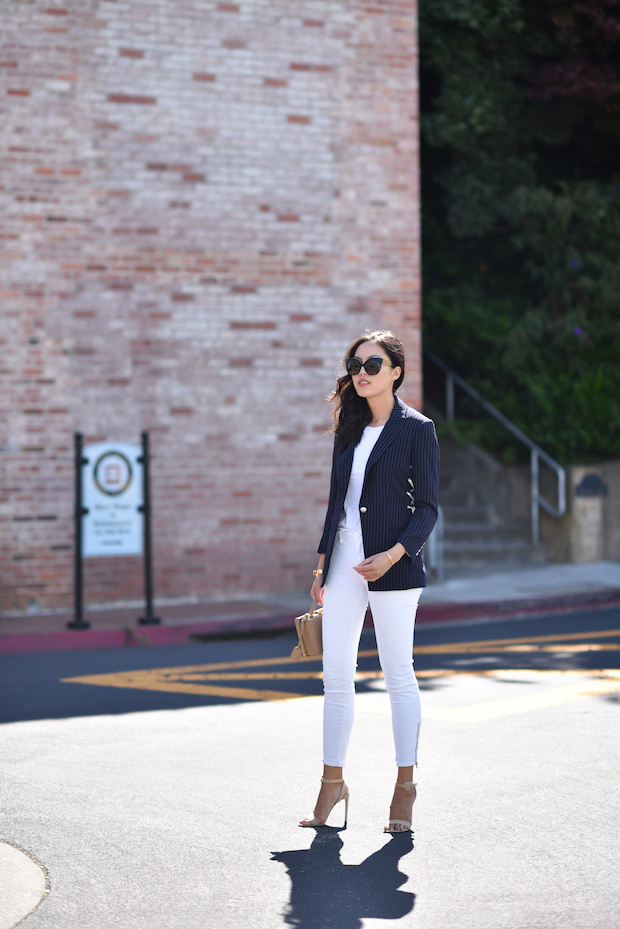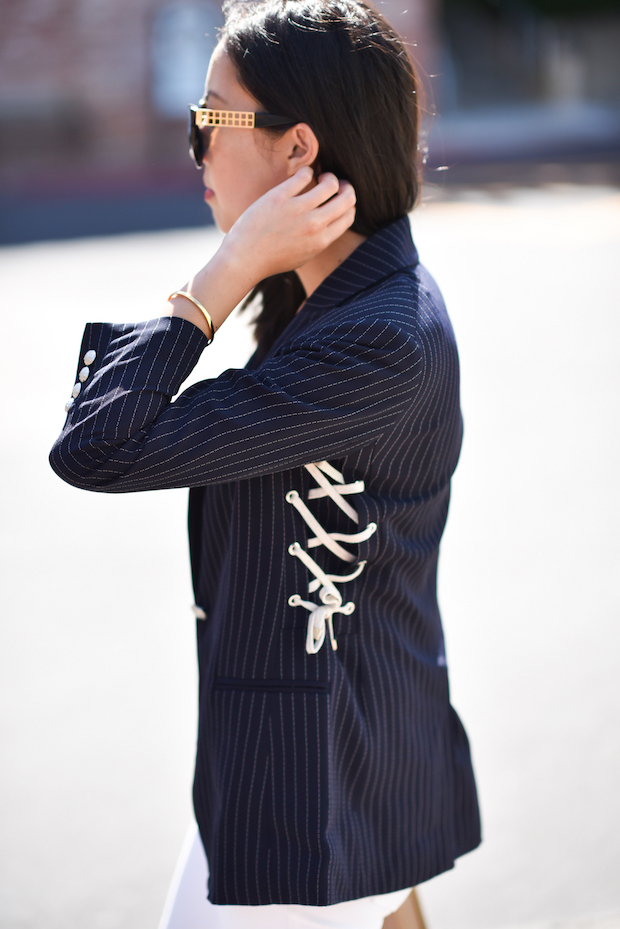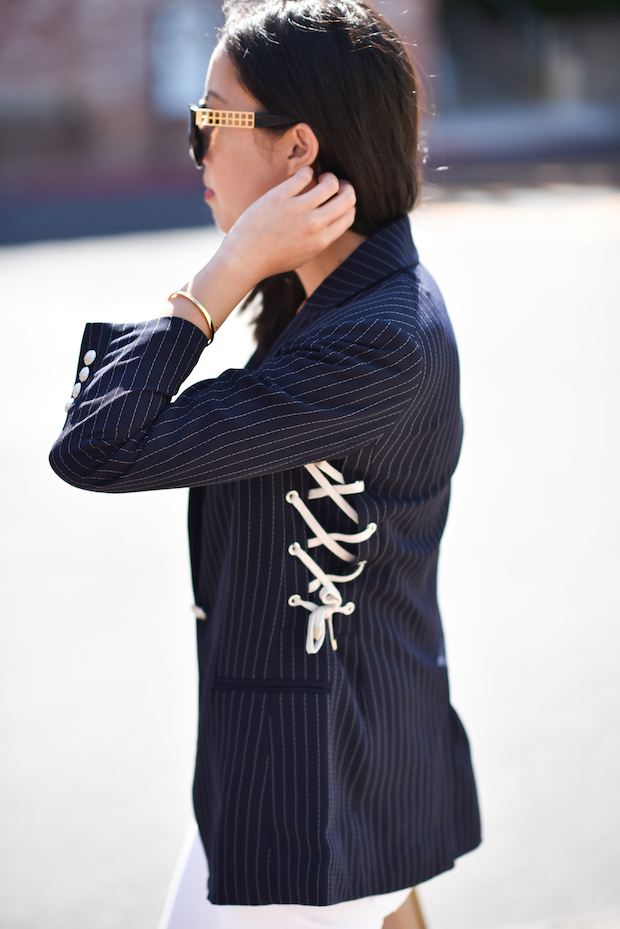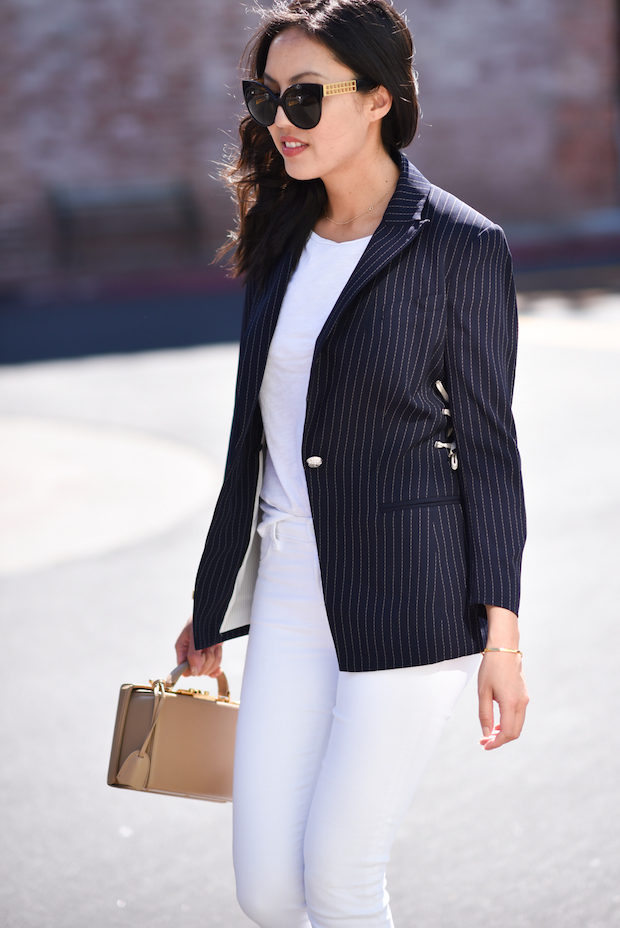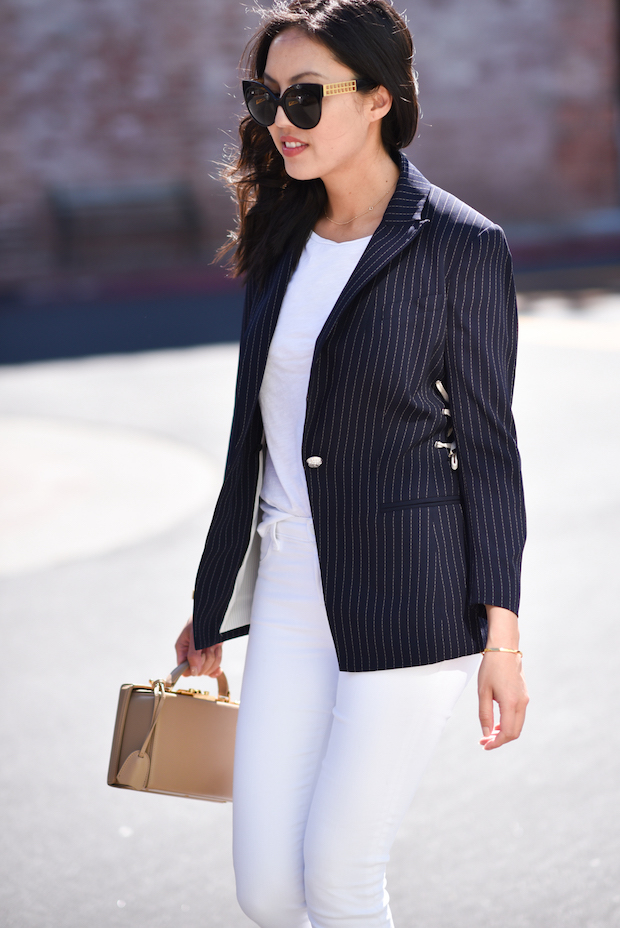 Good morning and happy Wednesday! Back into the swing of things after an extra long weekend off and a fun 4th of July BBQ with friends. Next up: a quick visit from my parents, a weekender in Santa Barbara, and our summer trip to Alaska for a family reunion. July is going to fly by! Hope you're having a great week!
***
Blazer – Veronica Beard (here and here)
Tee – LOFT (here)
Jeans – JBrand (similar here and here for $75)
Necklace – Ariel Gordon (here)
Bracelets – Celine and Monica Vinader (here)
Purse – Mark Cross (in black here and found a similar one for $280 here)
Heels – Balenciaga (bought them here on sale)
Sunglasses – Linda Farrow thanks to Avenue32 (still available here)
The post Pinstripe appeared first on 9to5Chic.
This is a syndicated post. Please visit the original author at 9to5Chic
You may like