Blush and Olive
November 13, 2017 / byAnh / Categories : Feeds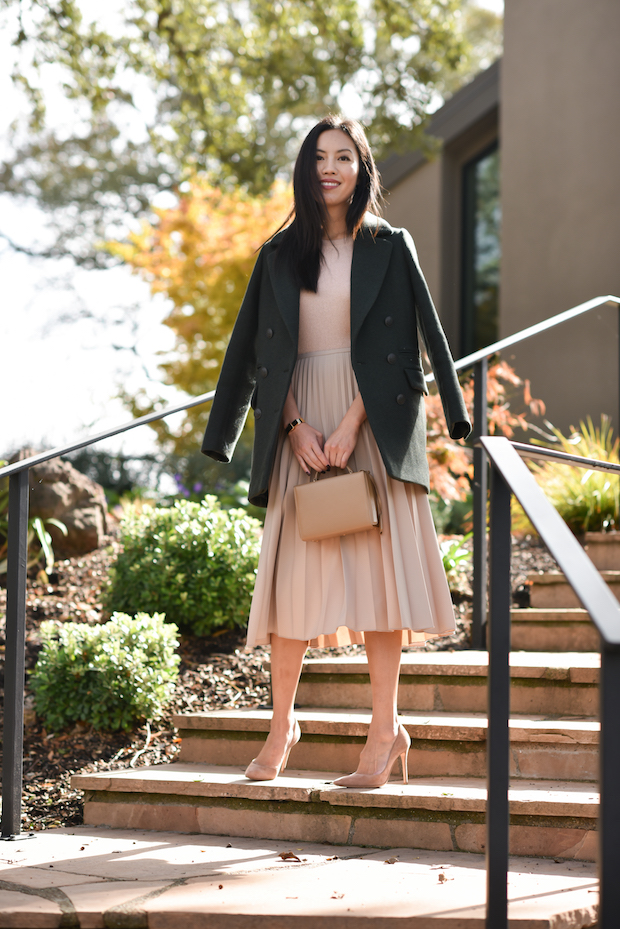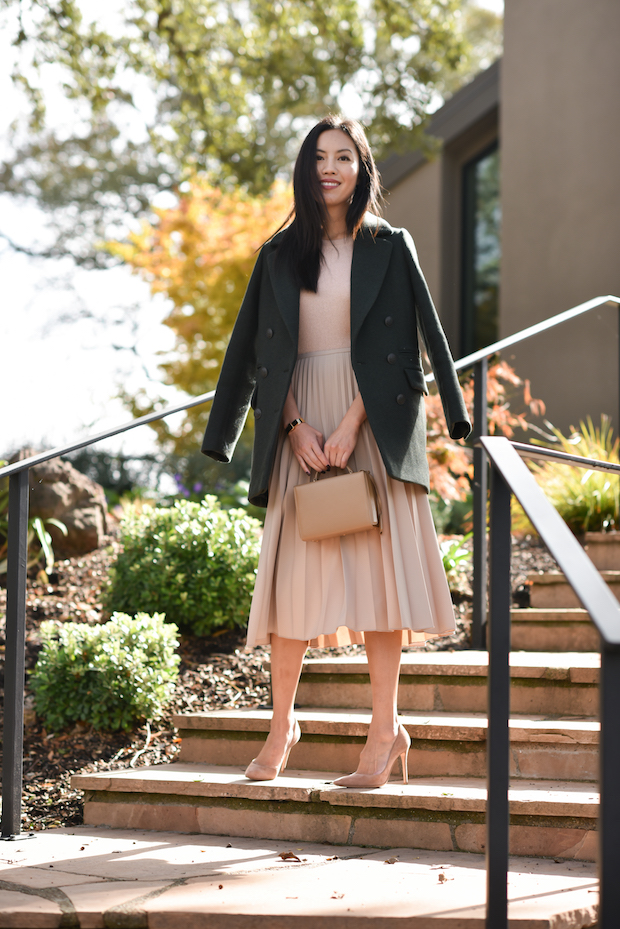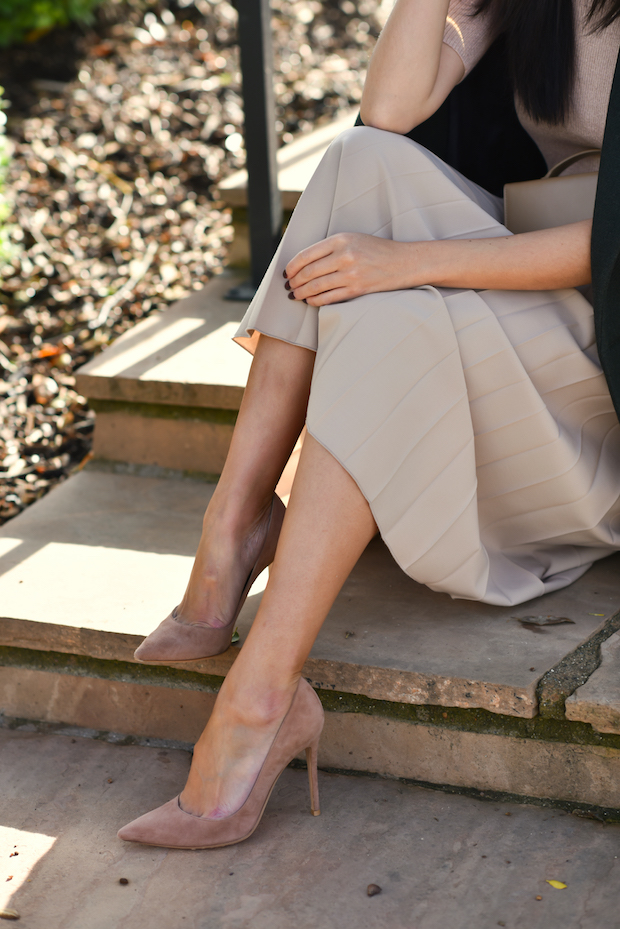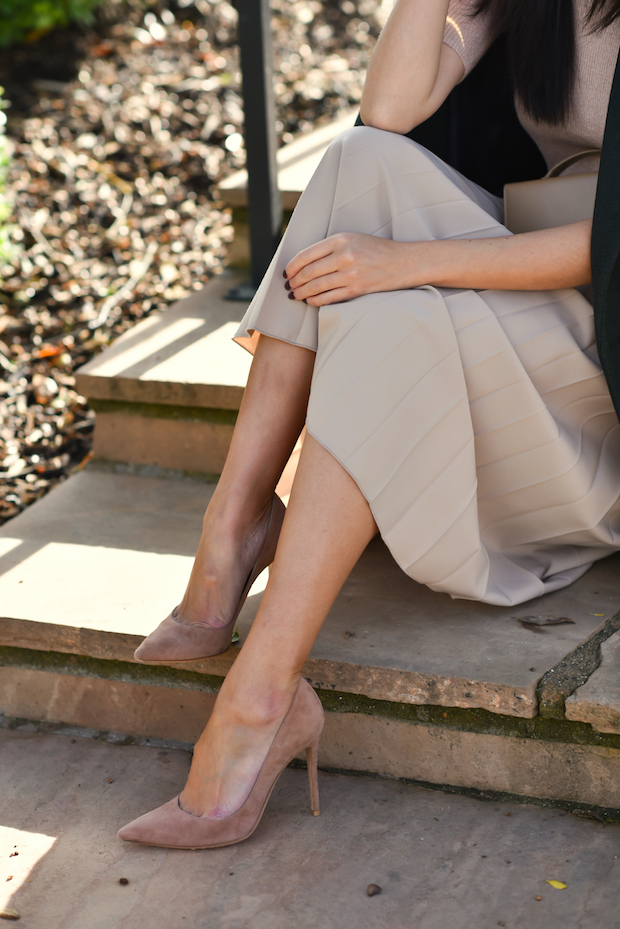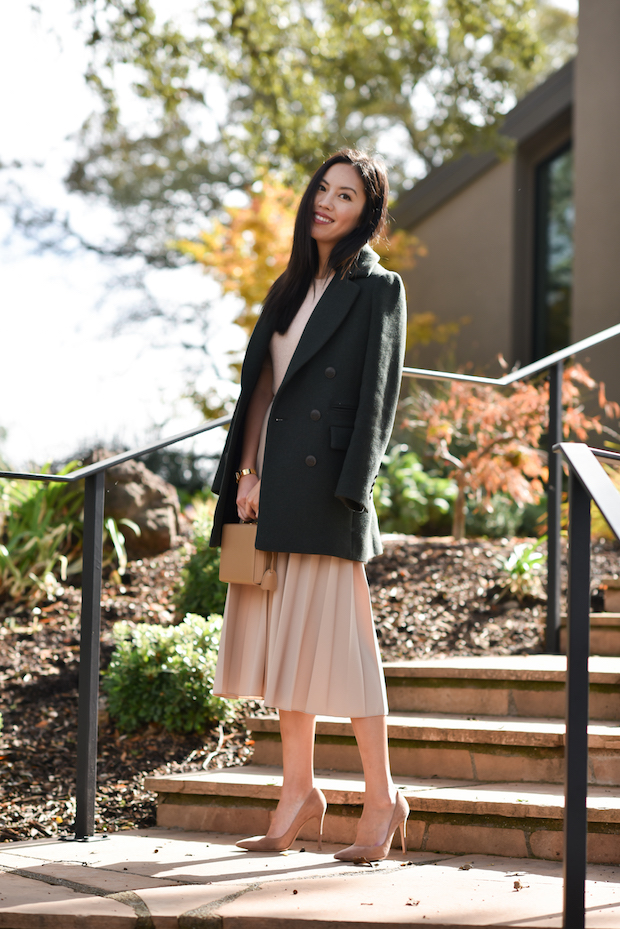 My top favorite moments during the Napa Valley Film Festival:
Watching Skid Row Marathon

 the documentary – and being moved to tears. An incredibly inspiring story with an incredibly inspiring group of people. Learn more here.

Participating in a blind tasting

of wines led by some of the best known sommeliers. It was awesome to hear how they process each wine they taste.

The final Gala

on Saturday evening with all of my housemates at the FestNest (our home for the weekend!). Wonderful group of people to spend the weekend with!
My first film festival and after this experience, certainly not my last. Hope you had a wonderful weekend!
***
Coat (it goes with everything! here)
Top (I bought this style top in multiples. here in the blush color I'm wearing, and here in the oatmeal color I've been living in)
Skirt (sold out but similar styles priced high to low: here, here and here)
Heels (here | similar for less here)
Purse (here)
Lips (Neutral Rose here)
The post Blush and Olive appeared first on 9to5Chic.
This is a syndicated post. Please visit the original author at 9to5Chic
You may like