Moody florals
December 7, 2017 / byAnh / Categories : Feeds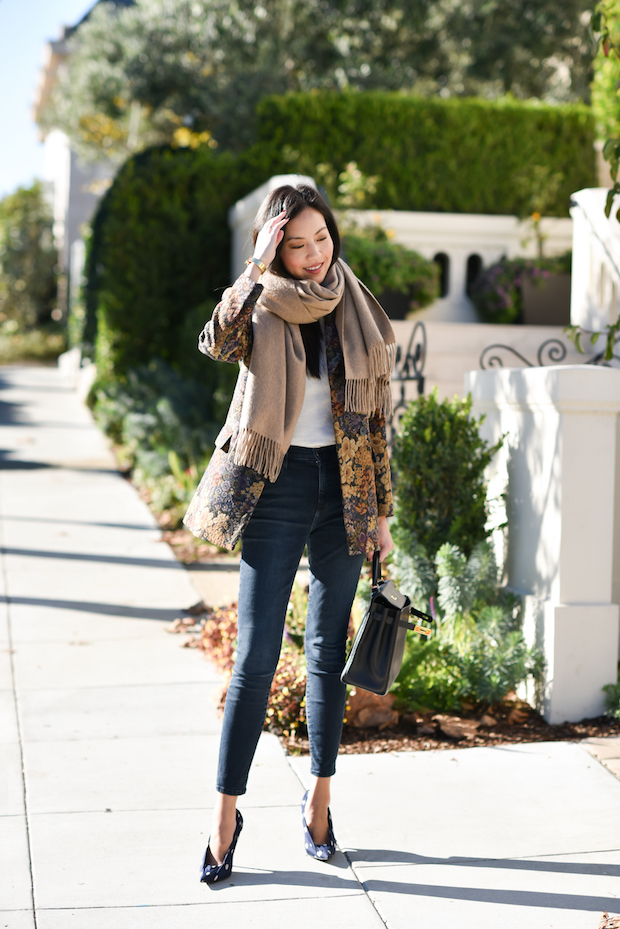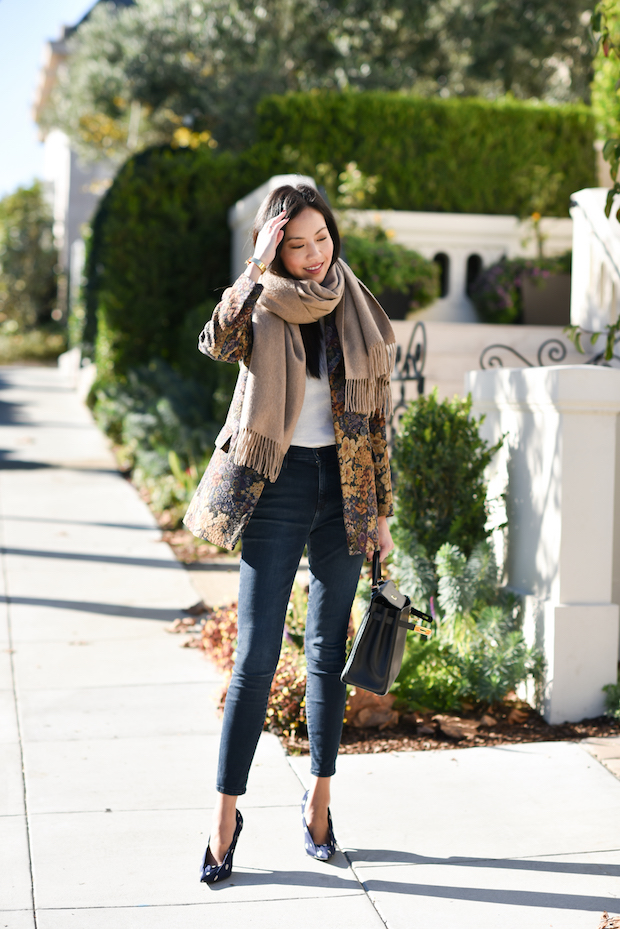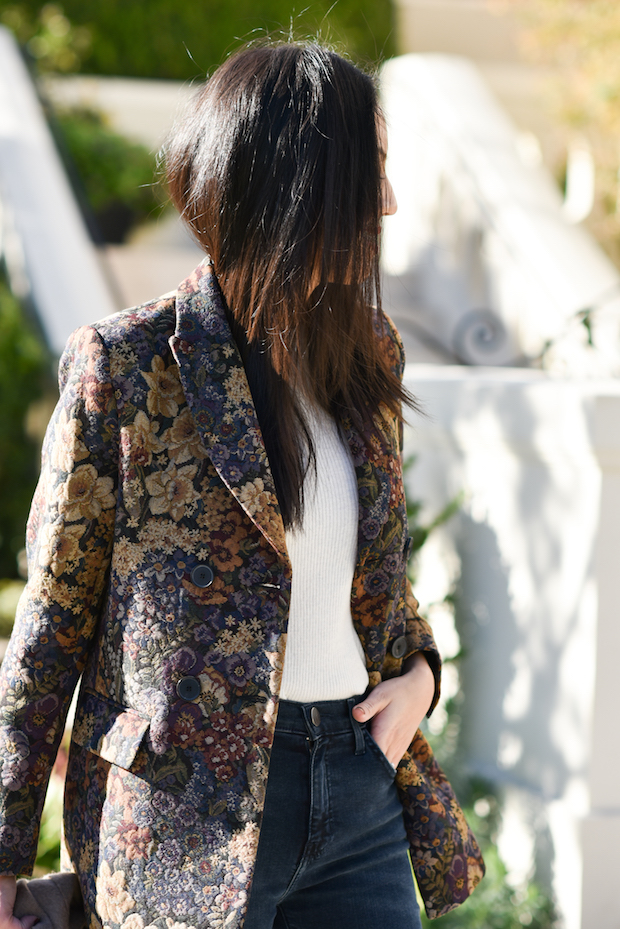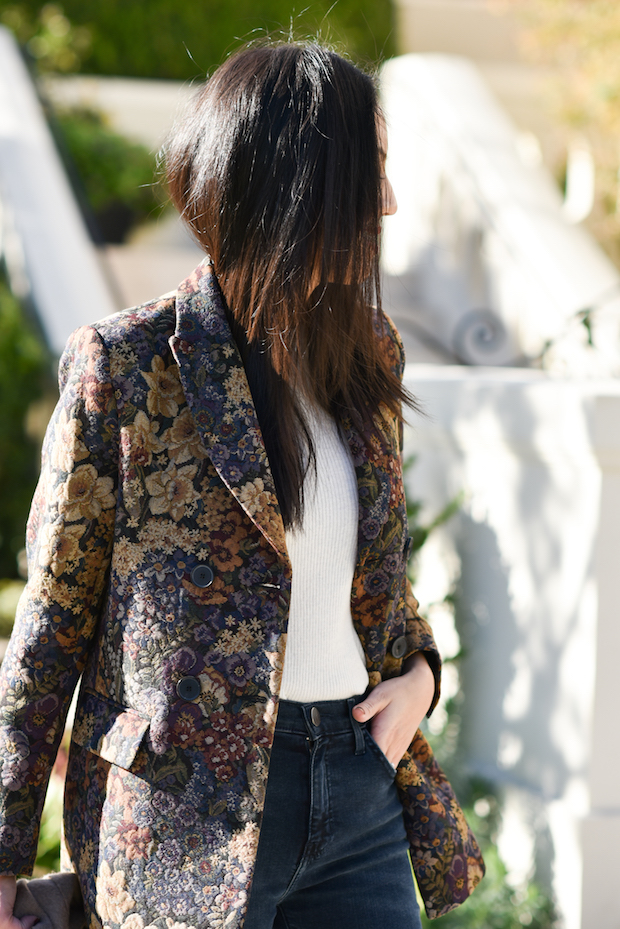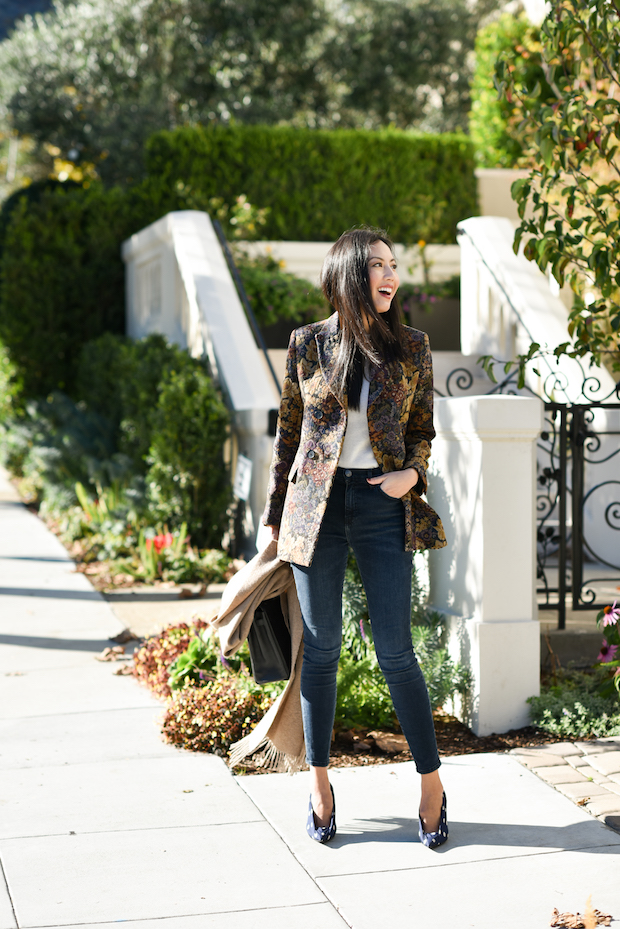 With our holiday decorations finally up at home (new family tradition in place!), it's really starting to feel like Christmas. It keeps getting better as Lucia gets older too. She helped us put all the ornaments up, joined in on the holiday songs and she is just so thoroughly excited that we can't help but be excited too.
Next up: gift wrapping. HA!
Hope you're having a wonderful week so far!
***
Blazer (30% off in all sizes here)
Top (here | also loving a long sleeve cashmere version for the cooler temps here)
Jeans (here and mid-rise version here)
Heels (here)
Scarf (similar styles priced high to low: here, here and here)
Purse (here and here)
Lips ('Neutral Rose' here)
Holiday wishlisting:

The post Moody florals appeared first on 9to5Chic.
This is a syndicated post. Please visit the original author at 9to5Chic
You may like